, at
Heaviest Guards in the NBA
How is the new generation of guards changing the rules of the game?
Modern NBA is all about athletic players, their superhuman abilities to run faster and jump higher than anybody else.
Guess what?
That's not the case and the players on our list are proving it every day. These NBA players are heavy by general NBA standards but their basketball IQ is incredibly high and they are impacting the game. Basketball is still a game of intelligent people who have the proper skillset. That doesn't mean that athletic abilities don't help, it just means that speed or muscles can't be the main weapon of top-level NBA point guards.
1. Luka Doncic (230 pounds)
Luka is an obvious case of dominance through the fundamentals, which together with his physical profile (6'7 height and 230lbs weight), makes him a perfect ballhandler who can create and read every situation on the court. Players who have the physical and technical knowledge to use this are destined to become great. Doncic is a nightmare for any defense because of his ability to change the rhythm and make perfect passes for his teammates.
This season he is averaging a career-high of 25.7PPG together with 8.0 reb and 8.6 ast per game. Luka Doncic has recorded 300 points through his first 9 nba career playoff games in game 3 of the Clippers series. The only other players who managed to do the same in their first 9 NBA Playoff games are Michael Jordan and Kareem Abdul-Jabbar (325 points each).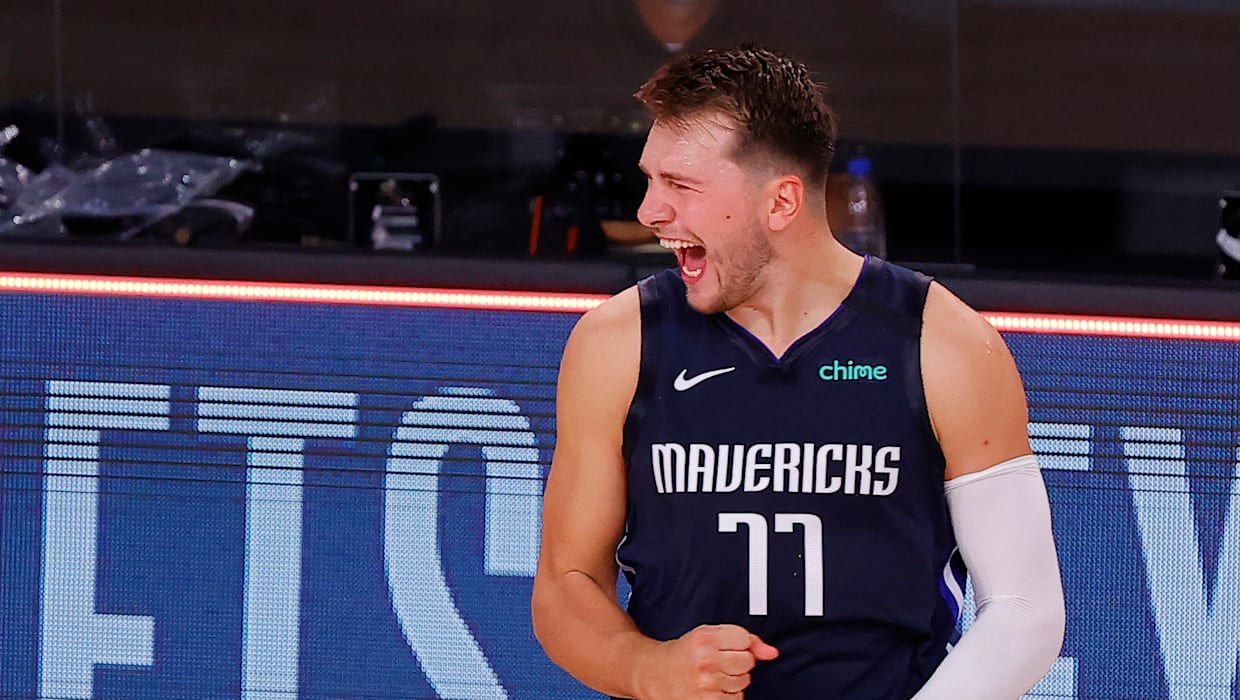 2. Ben Simons (240 pounds)
Ben is among the heaviest players in the NBA who played as a PG. The Australian is a great point guard, but he is not a typical NBA player. While nobody doubts his abilities to see the game in a way that nobody else does, he still does not have one of the most important tools for any '1' at this point in basketball. Ben Simmons can't shoot from the outside!
That said, this heavy point guard is performing at the highest level every season of his career.
Ben Simmons is great at finishing near the rim and in pick-and-roll situations. This guy has great footwork and many times uses it to get rid of smaller defenders and create an advantage for his team. During his career Simmons is scoring 15.9PPG, he is having 8.1 rebounds and 7.7 assists.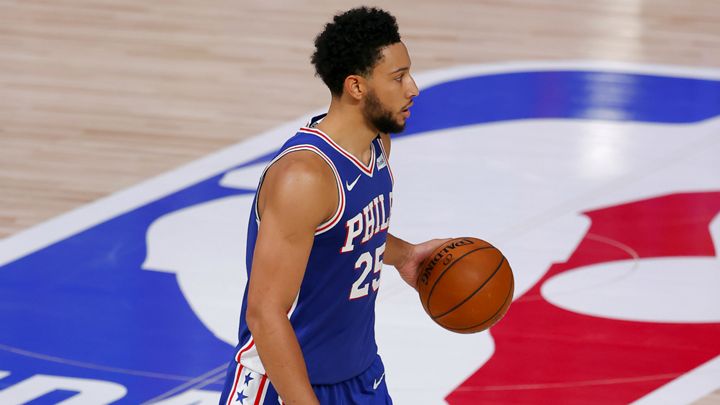 3. Talen Horton-Tucker (234 pounds)
THT was not too lucky in his first steps in the NBA. Drafted 46th in the draft, second round, after just one season at Iowa State, he missed the 2019 Summer League with a stress injury to his right foot.
His height of 6'4 is compensated, and improved, by his incredible 7'1 wingspan. His greatest strength is not in his tireless need to score, but in his enormous work ethic, his humility, and his genuine desire to improve.
He has shown his full potential in a preseason game against the Clippers where he exploded with 33PTS, 10REB, 4AST and 4STL!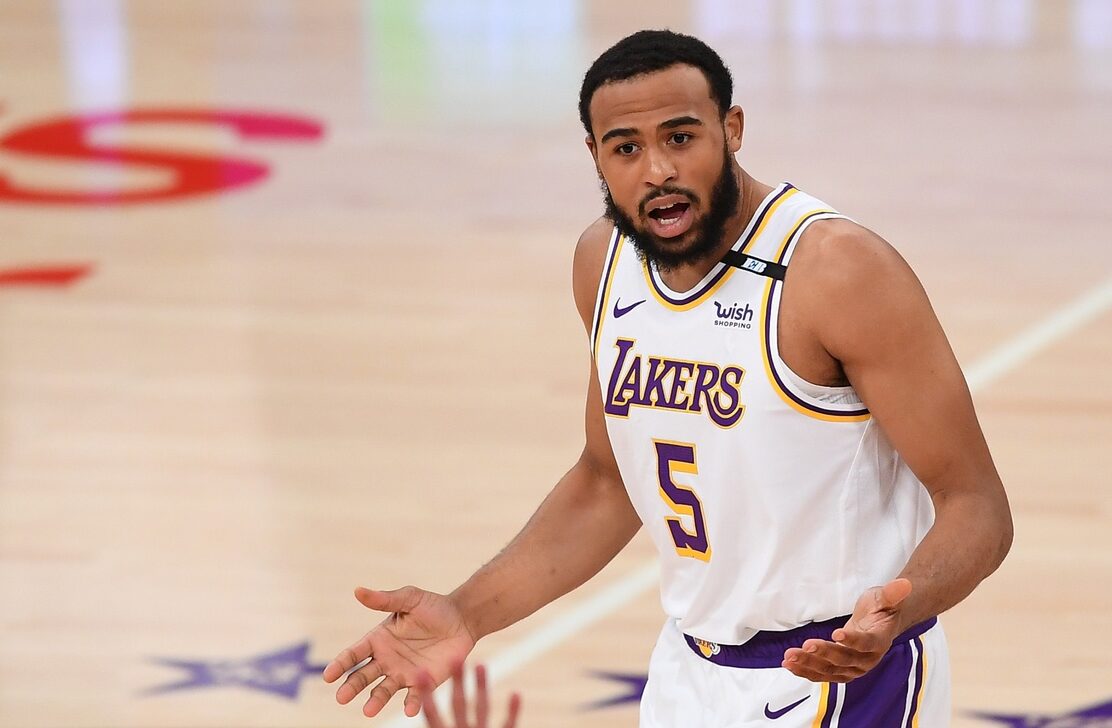 4. Malcolm Brogdon (229 pounds)
Brogdon is heavy and he is unique! While his numbers are constantly going up, this season he averaged 21.2 points per game which is 5 points better than the season before.
And arguably, his impact off the court is even more important. Malcolm has a foundation that is bringing drinking water to East Africa. He admits that knowing the problems in Africa made him a much better player. Brogdon realized that it doesn't matter how heavy you are while you are doing something with a passion and desire to help people around you. He translated his life lesson to the court and became the ultimate floor general for the Pacers team.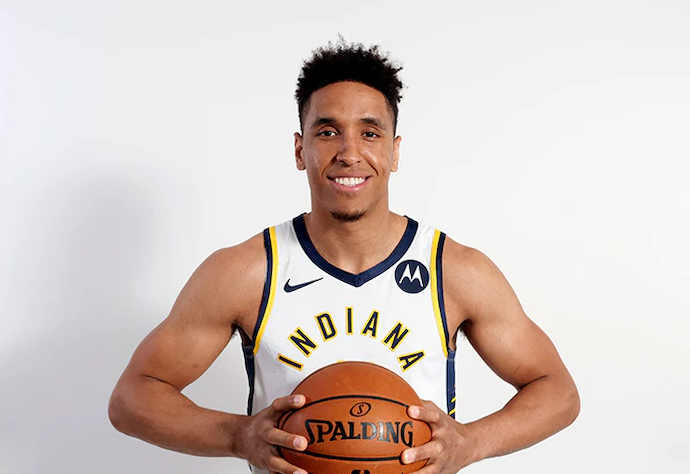 5. Bojan Bogdanovic (226 pounds)
Everybody thought Bojan can't play in the league from his rookie season because he is not athletic enough. Now, at 32 years old and in full personal and professional maturity, Bojan Bogdanovic is a key player for the Utah Jazz, leaders of the NBA.
As a starting guard this season he had some crazy, supernatural performances. Like in his team's victory over the Nuggets (127-120) where he scored 48 points, a career high, with fantastic percentages (8/12 for 2, 8/11 for 3 points, and 8/8 FT's), to which he added 8 rebounds, 2 assists, and 2 steals.
He is often compared to Paul Pierce because like Pierce, he survives in the league based on talent and without being a great athlete. Bojan can score in numerous ways and make great cuts without the ball.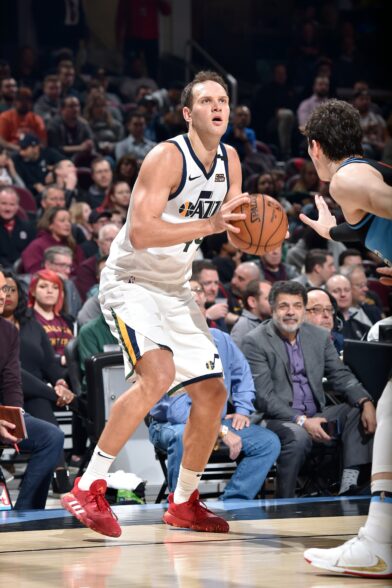 6. Anthony Edwards (225 pounds)
When he debuted in the NBA at the beginning of the season Edwards was a very young player, only 19 years and 140 days old. Odds were against him from the get go because he came from an interrupted season in the NCAA which meant he had less time to prepare and adapt for the NBA (which all the rookies experienced). Still, he was drafted as the first pick and fans had big expectations from him.
He didn't have a great season start and to be frank neither did the whole Timberwolves team. But things started to look much better after the coaching change. His growth is unquestionable: in the last ten games, he had 20 or more points seven times. He has scored four times at least four triples in the last six games, always above 40% per game. In April he was at 22.1 points, 4.5 rebounds, 3.4 assists, 44% shooting, and 37% 3-point shooting.
If he continues to play like that nobody will question his weight and he will be a future All-star.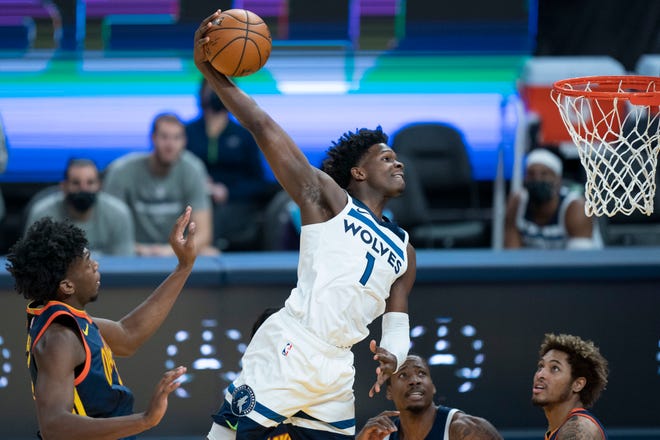 7. Isaac Okoro (225 pounds)
Cleveland Cavaliers drafted Isaac Okoro with the fifth overall pick in the 2020 NBA draft and they proved that NBA teams are starting to care more about skills and character. Some years ago Okoro would be a second-round pick at best because he is heavy and he doesn't fit a stereotype that every PG in the league needs to be a physical copy of Steph Curry or Chris Paul.
In his rookie season, he averaged 9.6 points per game in 67 games. Okoro finished the season with six consecutive games in which he scored double figures. Career-high was when he collected 32 points (10-16 FG, 3-4 3PT, 9-9 FT), six assists, three rebounds, and one steal across 47 minutes in a 134-118 overtime loss against Suns.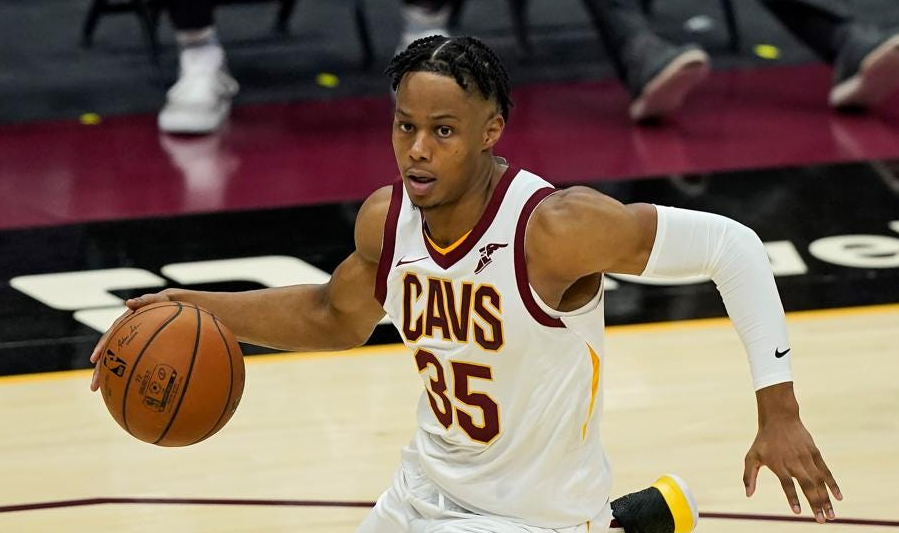 8. Jaylen Adams (225 pounds)
Although Jaylen is not playing in the league at the moment, in the past few seasons he showed that his NBA future is bright. Especially in his G League experiences Adams had some games where he displayed his full potential.
During his season with the Wisconsin Herd(2019-2020) he averaged 21.5 points, 5 rebounds and 5.4 assists including an impressive season-high 39 points.
This March, Jaylen signed a pro contract in Europe. He finished the season playing for the Promitheas Patras in Greece.
9. Miles Bridges (225 pounds)
Miles is playing his best NBA season by far, he is one of the key role guys for the Hornets. When the team had a lot of injury problems he stepped up and helped them to stay in the playoff race.
In the first part of the season he averaged around 10 points and 5 rebounds but since April he emerged as a team leader with 19.3 points and almost 7 rebounds per game.His best game was against Brooklyn when he scored 33 points and grabbed 9 rebounds.